How do you attract the right people to your business?
We look at how Payzone approach this challenge and use professional photography to help.
Payzone has dedicated itself to helping small and independent businesses grow across the UK for over 25 years, but a new team, headed by CEO Clive Kahn, took over in 2016 and are now driving forward one of the oldest and most prominent non-banking financial brands on the high street.
So how do they achieve their goals?
With a team of over 90 local card payment specialists who operate across the country, it is critical for them to have a team who understand the core values of their business culture.
Payzone put great emphasis on developing their culture with employees. It is important to find people who will fit in with their culture and core values. They want to show their staff and business partners exactly what they're about so that their clients will benefit.
Each year they hold a conference for staff which helps to communicate and reinforce their key values.
It is important for Payzone to have a record of their events using photography. This helps to share and maintain the ethos of the company via internal communications, presentations and induction packs. Previously, they have done their own photography at the event, but this didn't achieve what they had hoped for and so they decided the services of a professional photographer were needed. Sandi Rowley, Head of Marketing, said that this year, having put so much time and effort into the conference, they wanted to ensure that all aspects of the day were covered. This was achieved professionally and efficiently by using the services of Kevin Timmons Photography.
" Kevin was quick, slick, reasonable, understood the brief and fitted into Payzone's culture."
We look at how Payzone approach this challenge and use professional photography to help.
It was important to arrive early in order to capture the morning set up of stage, lighting and sound testing
The morning part of the conference involved speeches informing everyone involved about Payzone's achievements so far, where they are now and what they are aiming to do in the future.
Part of the brief was to capture different speakers in action and the audience response and participation.
After thorough research of the days events and careful planning with Payzone's management team, it enabled the perfect positioning of the photographer to capture the passion of the leadership team and the information they were giving.
After the speeches there was an awards ceremony for the employees to celebrate individual achievements.
The afternoon was all about team building and the team challenge event– this year it was to create a rock band and perform a song in the "School of Rock Through The Decades" later that evening.

Following the progress of the teams during rehearsals was a crucial part of the brief. A record of those all-important team skills and core values in action was needed, as staff worked hard together, but had great fun, in preparing for the evening performances!
Finally, it was essential to preserve those memories of achievement and capture the groups in action during their evening performances.
Then it was back to CEO Clive Kahn to create that nervous anticipation before he announced the winners.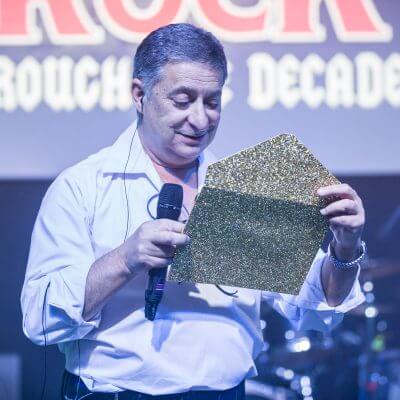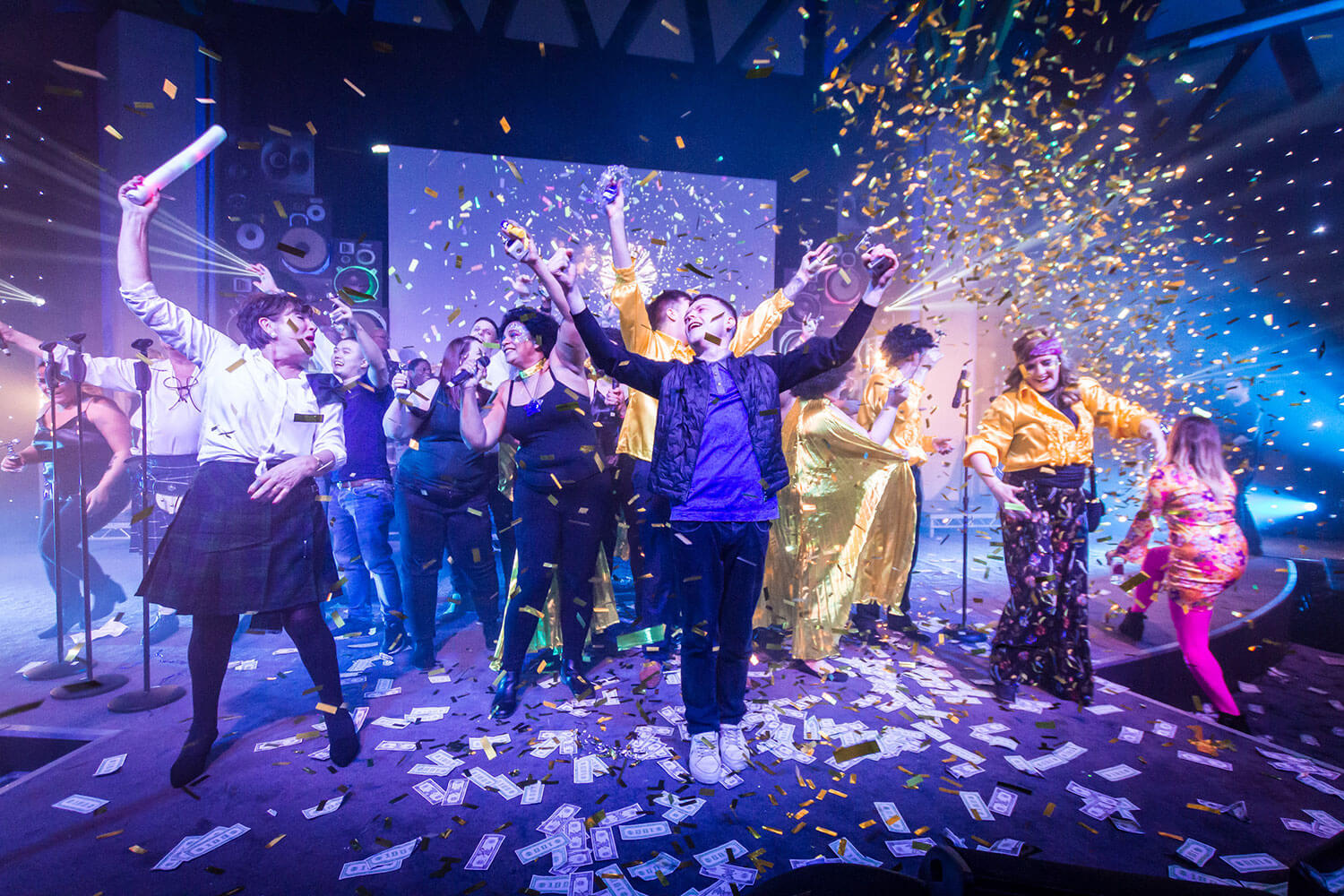 … Everyone who took part! What an absolutely fantastic day – emotional, exhausting, but very rewarding! It was an honour and a pleasure to work with such a truly great company.